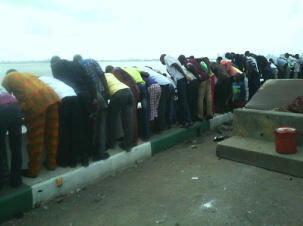 It seems a vehicle, heard it's a Sienna, went over the side on 3rd Mainland Bridge this morning around 11am.
Many onlookers staring down into the lagoon. Lots of cars parked on both sides.

UPDATE: The vehicle has been recovered and towed to the shore and victim taken to the hospital.