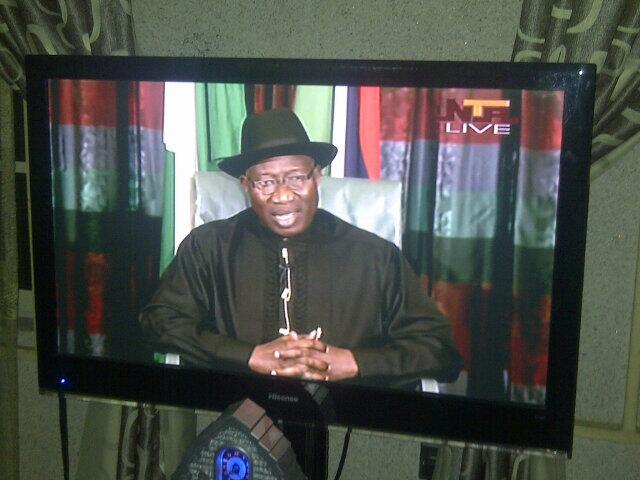 Our dear President Goodluck Jonathan's media chat on TV tonight just ended some hours ago where he spoke about the nagging, current national issues & responded to questions. Had to go tidy up for tomorrow before getting back to fully discuss this with you dearies. A lot of Nigerians are disappointed with the chat and are right now expressing their displeasure on Twitter. Who else watched the chat? What are your thoughts? Did President Jonathan's answers satisfy you?
Just in case you didn't watch, here are some of the trending comments President Jonathan made during the chat.
On ASUP strike:
"If you go on strike for one day, by law, you are supposed to forego your
salary. It is only in Nigeria that a body will go on strike for 6 months, and still get salary for the 6 months. The Polytechnic strike is been handled.
Re-election 2015:
My declaration for 2015 should not be a problem for Nigeria, but how we manage the