Thursday, August 25
Niger Delta Avengers, NDA, yesterday, alleged that soldiers were the merchants of oil bunkering in the Niger Delta and that they have video and pictorial evidence of their involvement in crude oil theft and records, including how much they collect and make per day from illegal oil bunkering.
Wednesday, August 24
FIDEI Polytechnic Gboko in Benue State was, on Wednesday, shut down indefinitely following alleged killing of two students and two police officers by suspected group of thugs known as 'SHAWA.'
The two students were killed and another hospitalized, while property belonging to the institution were also destroyed during the crisis that broke out early Tuesday and Wednesday Evening at the polytechnic.
According to an eye witness, unknown gunmen just killed a man few hours ago at Obiagu in Enugu state.
Read what the eye witness wrote below...
Jennifer Lawrence has, according to the latest publication on Forbes, taken home $46 million, $13 million ahead of Melissa McCarthy, who earned $33 million and placed second on the list.
It seems that her success this year was all due to the final instalment of The Hunger Games franchise, which took nearly $700 million at the box office, along with her fee for the upcoming film Passengers.
A four-year-old girl with a one in 168 million condition was able to swim with her family for the first time just two days before she died in hospital .
Little Evelyn Nolan was cradled in the water by mum Debbie and dad Elliot while still attached to a life-supporting ventilator in what is believed to be a medical first.
Jennifer Lopez has reportedly called it quits to her almost 5-year relationship with former dancer, now actor, Casper Smart.
According to TMZ; Read after the cut
One of the girls of proud Nigerian/Ghanaian porn star KingTblak proudly flaunted her 'riches' on Instagram, and followers who had already seen her pictures on his wall came for her.
See some comments below + the photos.
Veteran comedian, Ali Baba has weighed in on the arrest of the man who who named his dog Buhari, saying the president needs to call the IGP and attorney General to order.
Read what he wrote below...
A Chinese couple marked their wedding day in their own special way by dangling underneath a glass bottom suspension bridge overlooking a deep valley.
Bride Jiang Huizhu and groom Zhou Wenlong had their wedding on Tuesday, and descended onto a small platform attached to a bridge 180m (590 ft) above ground in Shiniuzhai National Geological Park in Hunan Province for the occasion.
Funke Akindele is actually 39 today, not 40. 
I made a post earlier showing 
the gift
 her 'Le boo' got her. Well, it seems she couldn't wait to rock the Balenciaga sneakers!
No fewer than four persons have been reportedly killed in a fatal accident which occurred in Edo State.
The car accident occurred along Benin bypass between Agbor in Delta State and Upper Sakponba Road, Benin-City, on Tuesday, at about 5:30pm.
People have been reacting to this thread on twitter, do you really think what is said about each of them is true? Check out the appreciation thread.
Tell us which one you think is very true for you and which one is not entirely true. See the rest after the cut.
Chief Femi Otedola may be a billionaire, he may be the founder and Chief Executive Officer of Forte Oil Plc and Zenon Petroleum and Gas Limited, he may also be the  founder of Atlas Shipping Agency, Swift Insurance, FO Properties Limited, FO Transport and Seaforce Shipping Company Ltd. Heck, he is also Forbes 2014 29th richest man in Africa.
BUT one thing this billionaire doesn't joke with is his 'ancient' Nokia phones and calculators.
Temi Otedola, his entrepreneur daughter shared this Snapchat photo of her ultra-rich dad using his unbelievably simple, ordinary phones and very basic calculator to calculate is his billions.
See below.
A 2-year-old boy and a 4-year-old girl are presently receiving treatment at a private hospital after their 'deadly' stepmother allegedly broke the head. left hand, right leg and of the hapless toddlers.
Officers of the Nigerian Security and Civil Defence Corps (NSCDC) are currently on the trail of a wicked step mother identified as Hasiya, after she broke the head of a 2-year-old boy, Abdulrahman Abubakar and also broke the left hand and right leg of a 4-year-old girl, Maryam Abubakar, at their father's house located in NDC in Igabi LGA of Kaduna state.
Many people pray for prayerful spouses, but this man is complaining that his wife's prayers can break down walls.
Or rather, the noise his wife makes when she prays can break down walls...
Sharing his 'holy' predicament with break or make up, he complained that the woman prays too loud at night and hinders his sleep.  
He revealed that he goes to work early and returns late, yet his wife's prayers will keep him from sleeping on time because they are too long and loud, as if she is 'fighting with God'.
Read below and lets us know your thoughts...
First City Monument Bank (FCMB) has officially responded to the sanction imposed by the Central Bank of Nigeria (CBN) over Treasury Single Account (TSA) Funds.
The statement issued by the bank reads:
"Yesterday, the Central Bank of Nigeria announced a temporary suspension of FCMB along with eight other commercial banks from access to the foreign exchange market.
This suspension is based on the Treasury Single Account Directive, which stops banks

Online sob stories is not a new trend. People are finding it more and more difficult differentiating between those with genuine needs and scammers.
However some people make it really easy detecting their scam tactics for the simple reason that they are dumb. Some con artists are so dumb, you can't help but marvel.
Wanja Kavengi, a social media user encountered one of them today and this hilarious exchange took place. She backed the con into a corner but the guy was too unintelligent to know she was yanking his strings and making a fool of him.
The snapshots are currently trending and have been shared thousands of times in less than a few hours.
Continue below. Really funny stuff
Interracial love between blacks and Asians seems to be on the rise. Last week we brought you the pictures from
the wedding of a lovely Nigerian lady and her Chinese sweetheart Garin
, and today, another Nigerian, Obinna Ogbuji , this time in far away Seoul, South Korea, tied the knot with his very pretty wife Suzy Shin on Saturday 13 August 2016.
The couple had their white wedding in South Korea followed by a traditional wedding on the same day. Its so beautiful!!
See the lovely photos of this beautiful couple after the cut
A faction of the Indigenous People of Biafra (IPOB) has broken out of the main group and is set to burn the 'sacred' Biafran flag come October 1, 2016.
In what was termed as an 'inflexible and defeatist position of IPOB led by Nnamdi Kanu', who is currently in Kuje prison, a faction of the Indigenous People of Biafra (IPOB), identified as
The Re-branded Indigenous People of Biafra (TRIPOB
), has broken out of the main group.
Some years back, the little town of Igbo Ora, Oyo state, Nigeria came into limelight after it was discovered to be the 'twin capital of the world'. Hardly could one get to a household at Igbo Ora without seeing a set of twins.
And what is the secret of this phenomenon?
The natives revealed it is their diet! The indigenes believe that a kind of okra leaves, locally known as
ewe ilasa
, is capable of making women who use it give birth to twins.
A 34-year-old Kenyan man John Waweru is aiming to enter the Guinness World Records as the person with the longest nails on earth with his over 30 centimetre-long nails on his left hand.
Waweru said that the nails earn him between KSh 2,000 (N6,500) and KSh 10,000 (N32,579) a day because it is a 'tourist attraction'.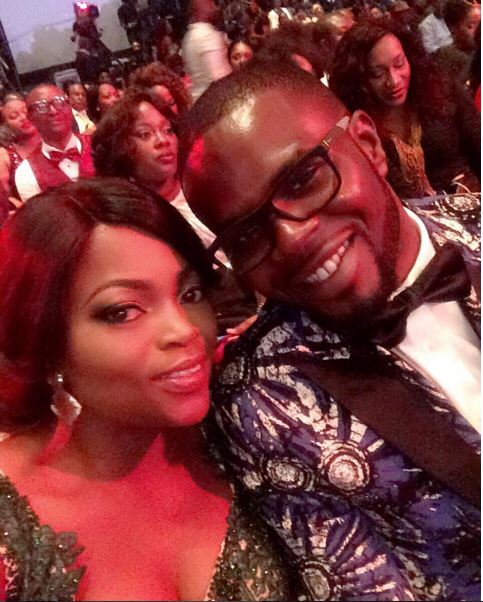 JJC Skillz may have just let the world know
that he is secretly married to his Nollywood sweetheart, Funke Akindele.
Recall that news broke of her engagement to singer, Abdul Rasheed Bello popularly known as JJC Skillz in February while she was on set in Lekki, Lagos.
When the rapper, took to Instagram to wish his sweetheart a happy birthday, he used the words 'FAB'- Funke Akindele Bello.
In the midst of all the brouhaha caused by a man who was arrested in Nigeria for naming his dog Buhari, Comedian Ali Baba has showed off some of his pets named after past and serving leaders like Obasanjo, Obama, IBB, Abacha, Queen Amina etc. He said Obasanjo is aware that he is named after a dog but was not offended in any way. So much ado about nothing...
Read below
My dogs and I back in the day. Must have had like 12 at a particular point in time. Interesting time. That time I mean. I had traveled and returned at night, but was too tired to relate with them. OBJ, the big Alsatian was the head of the pack.


Omega Fire Ministries, headquartered at Auchi, Edo state, is headed by firebrand preacher Apostle Johnson Suleiman, and one of the focal points of his ministry is holiness, so this story is kind of surprising.
This pretty young lady narrates how a deliverance minister at OFM ministeries was allegedly ready to commit adultery because he was infatuated with her... The man, whose wife was heavily pregnant at the time, flirted with her, whispered romantic words and gave her all the come hither signs for an affair.
Read the full gist after the cut
PENIS THIEF
: It was very common in the late 70's and early 80's along with
'gbomogbomo'
(Child thief/kidnapper). Cases of alleged penis theft were rife in those days in Nigeria.
This a picture of a mob beating a suspected penis snatcher.
Note how they are careful not to have hand-to-body contact with the accused and are beating him with sticks and shoes.
Recently there have been news that Governor Rochas Okorocha of Imo state is mentally unstable, and these rumours gained momentum when he traveled to America 2 weeks ago
But yesterday, he cleared the air on his alleged mental instability
Okorocha, reacted at the Nnamdi Azikiwe International Airport, Abuja, after returning from his two-week vacation.
After 24 years of tears, pain and prayers, the General Overseer of Jesus The Way and Fire Ministry, Owerri, Rev. Godwin Ogoh  his wife, welcomed their first children, a set of twins.
They were childless for 24 years, but God took away their pain by blessing them with double portion- a boy and a girl...
I did a double take when I saw it...
I think this Ladoke Akintola University logo is kinda freaky, in a naughty kind of way. Lol
Or am I imagining things?
We know that some people deliberately go out of their way to infect people with HIV with cold blooded and single minded compulsion, and this woman is no different.
A man has revealed how a lady who is HIV positive wanted to have sex with him so as to infect him with the disease.
The Kenyan man shared screen shots of the conversation he had with the woman who was bold enough to make overtures on Facebook, and when she revealed she preferred having unprotected sex, he probed her further, and that was when she confessed that she was on a mission to infect as many men as possible.
She mentioned she wanted to drag as many men as possible to 'HIV hell'. Guys shine your eyes. Some people are mean...
Continue below
Ms Yemi Hughes, the devastated mother of a 19-year-old Nigerian teenager Andre Aderemi who was stabbed to death in Croydon, London has begged for any witnesses to come forward so the family can get "closure" on the tragic incident.
TRENDING on Laila's Blog